Björk tells David Bowie her inner turmoil, a couple of bicycles walk basset hounds, two goldfish drive to Florida, and a wooden sailor falls in love with a dress mannequin. A singing robot narrator guides the audience through a musical collage about sadness, distraction, frustration, anger, escape, friendship, and confusion.
The text and the visual aesthetic of "Where Are We Now?" are inspired by Tony Oursler's music video for the David Bowie song of the same name. Shot in Oursler's studio, the video suggests the collection of a lifetime. Our characters are trying to locate themselves in relation to that collection, to gain a sense of context, hope, and purpose from the objects that surround them.
Part sculptural installation, part live music video, "Where Are We Now?" contains a 15-minute performance which is performed on a loop. It was previously performed as a short play.
Directed by Marina McClure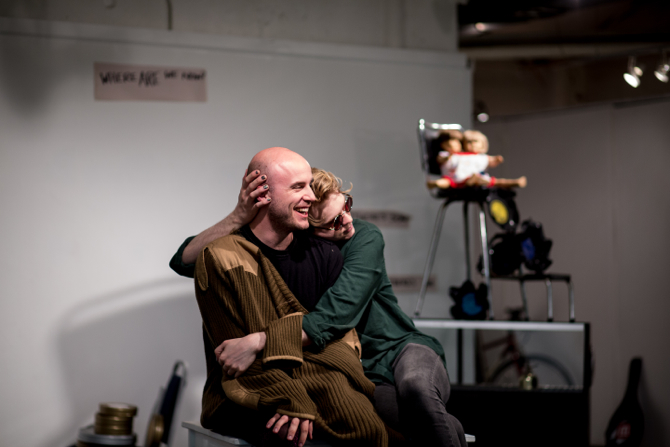 With Kyle Stockburger, Stephanie Regina, Seth Braley, Gilbert Molina, and Justin Montalvo and stage managed by Garrett Rollins
Performance History:

Summer Performance Residency, chashama 461. June 14-15th, 2014.

Something Blue Festival, Sargent Theater. February 14th-16th, 2014.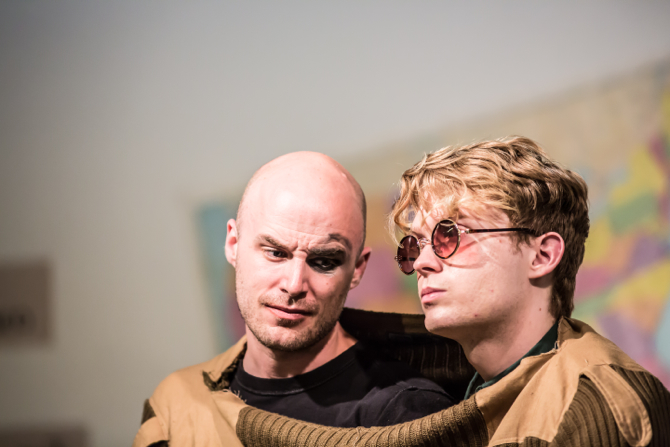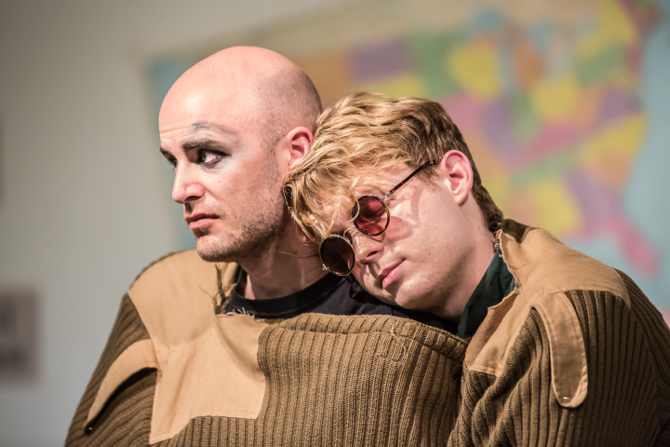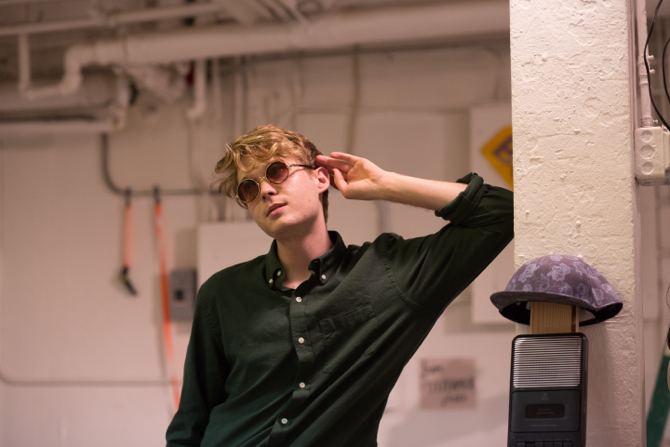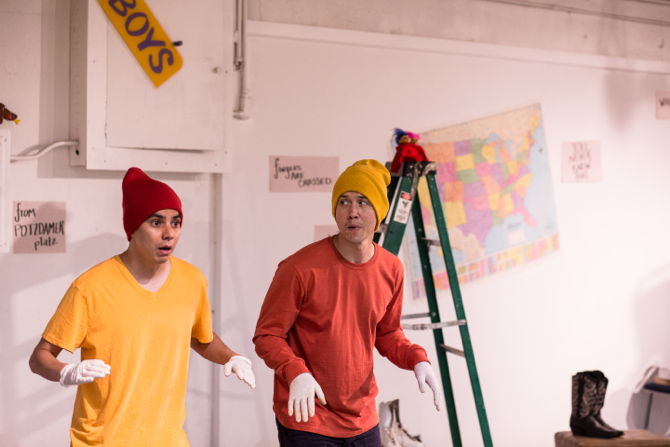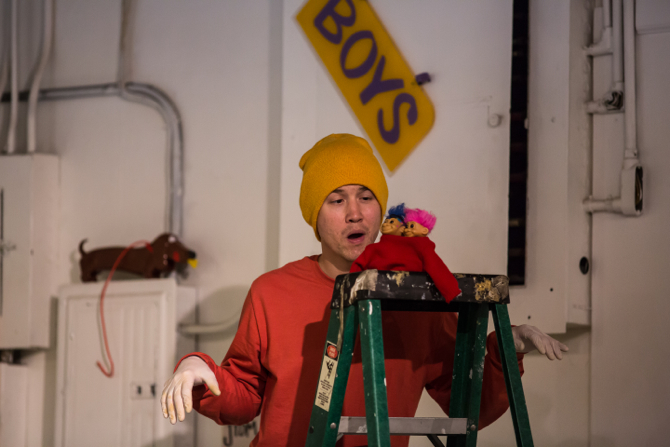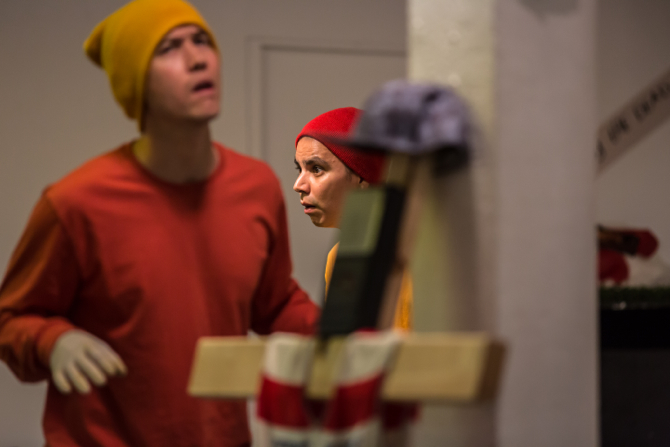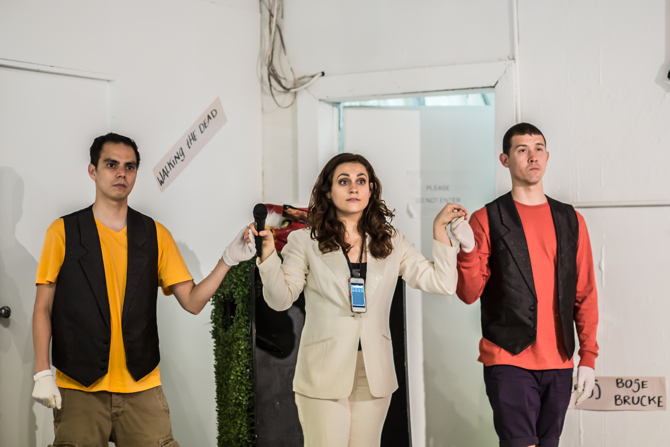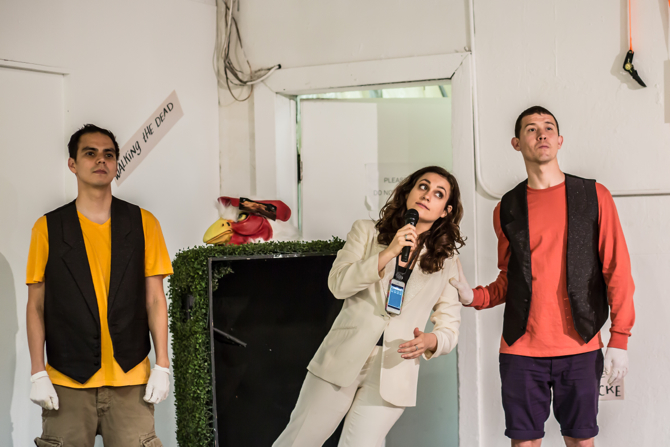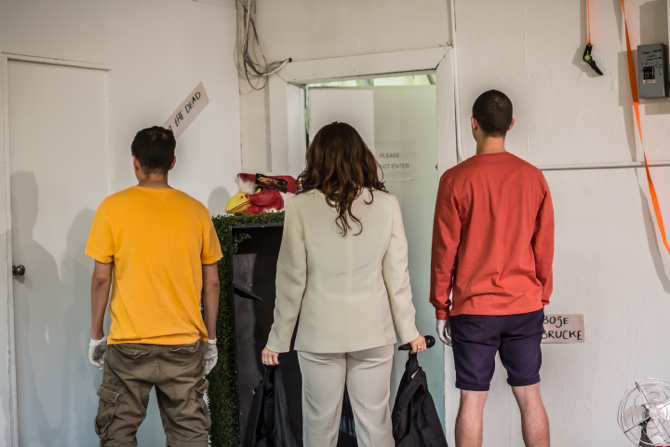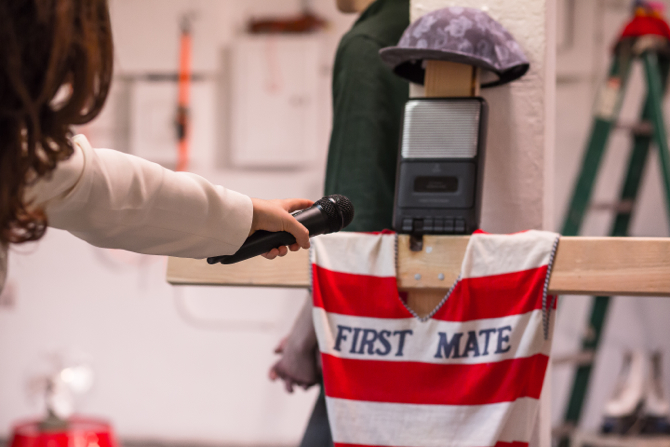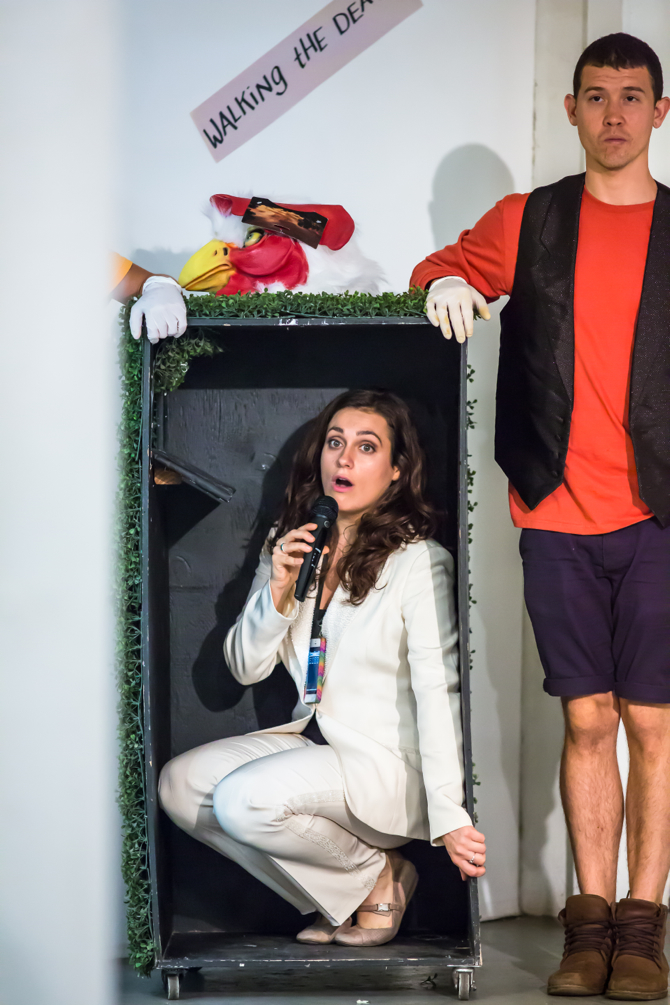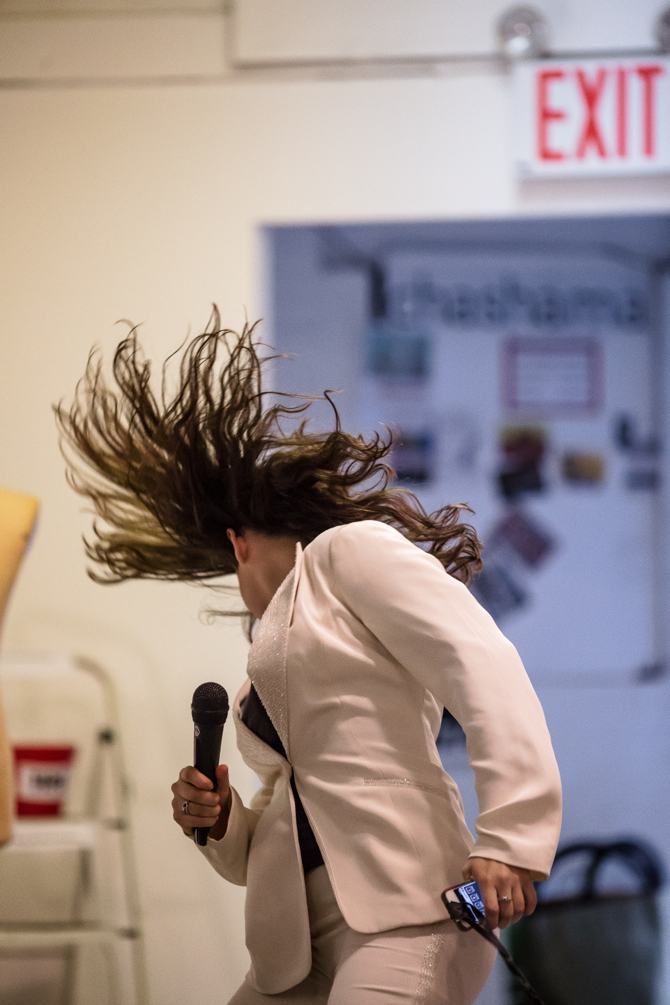 Photos by Kelly Stuart